Smith battles through mixed conditions on opening day at Sepang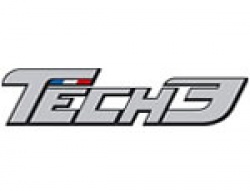 Posted on Oct 24, 2014 by Monster Yamaha Tech 3
Bradley Smith finished the opening day at Sepang in 12th position after having started to meticulously establish his race setup for Sunday. The young British rider who comes from a debut podium in the premier class at the previous round in Australia, completed the morning session with a best time of 2'02.627 which was his fastest lap of the day. This time saw him in 12th place in the combined standings as well at the end of the day, as the conditions were far from perfect in the afternoon. Nevertheless, Smith audaciously battled the lack of traction as he gathered valuable information for a potentially vital wet setup at Sepang, instead of posting fast times in the damp session. The 23 year old rider now looks towards tomorrow's qualifying at the 5543 metre circuit where he will aim for a place within the top six for Sunday's 20 lap sprint.
Bradley Smith: – Position: 12th: – Time: 2'02.627
"Overall, it was not a bad opening to the weekend despite the difficulties with the rain. We had a good start in the morning even though I wasn't able to achieve a fast time straight away with the fresh tyres, but I managed to run really consistent 2'02 times which is considerably more important for the race. In addition, we completed some positive work with the electronics as well as examining the rear tyre in order to have a constant pace on Sunday, especially at the end of the race, as this is one of the key factors here. In the afternoon, we struggled due to the rain which is a difficult area for us as we found it tough in Assen and also Aragon. Yet we spent the session finding a solid direction to work in which we managed to narrow down. If there are wet conditions tomorrow, I am optimistic of what we can do and for sure we will be more competitive. Furthermore, I adapted my riding style from Phillip Island to this track, so there are many positives to be taken on the first day and I feel confident for the rest of the weekend here in Malaysia."