Smith endured a tricky start to round 13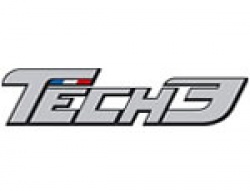 Posted on Sep 12, 2014 by Monster Yamaha Tech 3
Bradley Smith endured a tricky start to round 13 at the 4226 meter Misano circuit as he gallantly battled through the relentless rain. The 23 year old rider initially began the morning practice optimistically but lucklessly fell on his first lap and then took the decision to sit out the remainder of the session.
The British star intended to bounce back strongly this afternoon and he worked with his team to tirelessly rebuild the Yamaha YZR-M1 as fast as possible to compete on the Misano track. As the FP2 session progressed, Smith posted a series of competitive lap times which positioned him inside the top ten as he consistently improved, yet a crash near the end of the practice prevented his run from proceeding any further and left him in 18th position in the combined standings.
Despite this unfortunate end, the British rider remains confident and will now refocus on the qualifying tomorrow where he will determinedly intend to assert himself right behind the factory MotoGP bikes.
Bradley Smith: Position: 18th – Time: 1'53.329 – Laps: 15
"The track conditions were very tricky today with the rain falling, but firstly I want to say sorry to the team for the two crashes I had. However, with these conditions it is very easy to make a mistake and the slightest error can cost you a lot. Both of mine were quite comparable as I fell during the braking in the straight. They were strange crashes and there was not a lot I could do to control them as it was not about being too quick or carrying too much angle, nor opening the throttle too soon. Moreover, it was the straight braking that caught me out which is usually ok on these bikes. Before I fell, the times I was producing were quite competitive plus, had I not lost the last five laps we could have certainly improved more and been inside the top ten. Yet, despite today's tough start I am looking forward to tomorrow where we will come back stronger, hopefully with some better weather"