Smith makes a scorching start in Argentina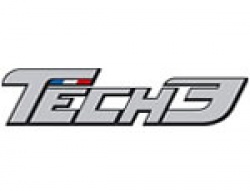 Posted on Apr 26, 2014 by Monster Yamaha Tech 3
The MotoGP World Championship returned to Argentina this morning after a 15 year absence, at the new and exciting Circuito of Termas de Rio Hondo in the north of the country, and over 1,000 kilometres outside of the capital Buenos Aires. Action finally began on track after a brief delay, with both Monster Yamaha Tech3 Team riders immediately competing at a rapid pace.
As the new circuit had not hosted any previous major sporting action before the MotoGP World Championship round, the track conditions were far from ideal at the beginning of the day, but improved as the day progressed.Bradley Smith enjoyed a fantastic start today finishing as the leading Yamaha in 6th as he continued to demonstrate his determination for this season, and how much of a quick learner his is. The British rider easily accustomed himself to the challenging circuit and established a solid working base setup. The 23 year-old also explored both varieties of tyre compounds, at the new fast flowing track which features a straight of over 1 kilometre. He notched up a top time of 1:41.303 at the final stages of this afternoons session, which puts him in a good position to show another strong qualifying performance tomorrow while preparing for Sunday's race which lasts 25 laps.

Bradley Smith - 6th - 1:41.303

"In general, I am happy with the first day of practice here in Argentina, especially as I finished as the leading Yamaha. The circuit is as nice as it seemed to be and it was not different from my expectations, with my favourite part being the last corner. It feels like riding Supermotard back at Colin's Ranch, it's just amazing! The main point of today was to learn the circuit, and to establish a base setup which we achieved, and I feel confident with. I am still not sure on the choice of tyre, but tomorrow I will ride on both varieties in order to decide which one to use when the track surface will be cleaner. We will continue to look at modifying the setup in tomorrows session, as we need to improve the race pace a bit more. However, I'm confident that we are in a good position to qualify well and fight for a strong result on race day".