Smith picks up tips from Crutchlow, Lorenzo, Rossi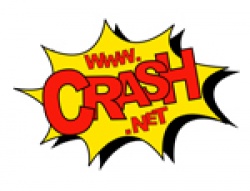 Posted on Mar 26, 2013 by George Penny
Bradley Smith remains 'confident and optimistic' he can commence his MotoGP career with a strong result in Qatar after the Tech 3 Yamaha rider completed his winter testing programme.
The British prospect was 11th fastest on the final day of the last pre-season shakedown at Jerez in Spain and 13th overall on the combined times after the three-day test, setting his fastest lap in 1m 41.134s.
Smith rattled off 25 laps in the wet conditions on Monday and continued to work on his riding style on the YZR-M1 once the conditions improved later in the day.
"The really important aspect of today was that I did eventually get some dry time on track," he said.
"I was reasonably happy with my performance in the wet because it is all about building my experience of the bike and tyres in those conditions.
"But I was really happy the track dried because I badly need seat time and the weather has definitely not helped my preparations," added Smith.
"I'm still searching for a base setting but we have it clear the direction we need to move in with the bike and that's to move away from what Andrea Dovizioso used and make the bike more like how Cal has his."
Smith grasped the opportunity to follow his team-mate Cal Crutchlow plus Yamaha factory riders Jorge Lorenzo and Valentino Rossi at Jerez in an effort to gain a better understanding of the M1 should be ridden.
"I'm gradually getting more comfortable and at this test I've followed Cal, Jorge and Valentino to get a real understanding of how the Yamaha needs to be ridden," he said.
"Now I'm really looking forward to going to Qatar.
"I'd have preferred to have done a few more dry laps in testing but I am confident and optimistic that I can start the season with a strong result."
By Crash.net