Smith poised for fierce MotoGP clash on Italian soil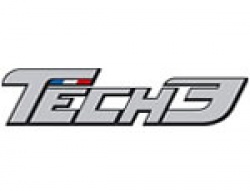 Posted on Sep 10, 2014 by Monster Yamaha Tech 3
Monster Yamaha Tech3 team duo Bradley Smith and Pol Espargaro head back to Italy this weekend for round 13 at Misano, as the championship enters the final third of the 2014 season. Both riders will be aiming to build on their performances so far this year and intend to once again fight at the front end of the competitive field in the 28 lap race on Sunday.
The GP TIM de San Marino e della Riviera de Rimini will take place at the Misano World Circuit Marco Simoncelli, which is located in close proximity to the city of Rimini on the east coast of Italy. The track was originally constructed in 1972 and was a regular fixture for Italian Grand Prix events, before a brief break and then returning to the MotoGP calendar in 2007. The spectacular circuit can hold up to 60,000 passionate fans for Sunday's race around the clockwise 4226 meter track, complete with six left curves and ten right, in what will be another intense battle.
Bradley Smith will aim to cement himself in the top six on Sunday in what will be his 31st start in the MotoGP class. The 23 year old British rider will be intending to undertake a rocket start and storm to a strong points scoring result aboard the Yamaha YZR-M1.
Bradley Smith: Championship: 10th – Points: 65
"I can't wait to get going in Misano and I feel supremely confident of clinching a good result here this weekend. It was disappointing to complete my home race the way it did, which prevented any chances of home glory but what's over is over and I intend to take a firm finish as a late thank you to my fans. I like the Misano circuit a lot, its fun to ride and the weather plus the fans are always great which makes this GP one that we all look forward to. The plan of action will be to get up to speed immediately and focus especially on the qualifying which is essential for this race as the run to the first corner is very short for the 28 lap sprint on Sunday. There will be some work to undertake for the team and I, but I believe we can have a strong result at Misano."
Hervé Poncharal - Team Manager:
"Now we enter the final third of the season, with only one more event after Misano before we head east for the fly away races. Last weekend there were contrasting fortunes for us, with Pol doing well and Bradley suffering with some bad luck at his home GP. However, he showed incredible resolve and when he went back out he quickly set a formidable pace, so we hope for more of this speed on Sunday and know he can deliver at a track he likes. As for Pol, we believe he will continue to impress us all and once again fight as close to the factory riders as possible. His result last year in Moto2 was very strong and so, the team and I remain as confident as he does for Sunday. Both boys are doing a great job and with the Yamaha having won here last year it'll be interesting to see what we can do in front of the Italian fans at Misano."