Smith raring to go at Mugello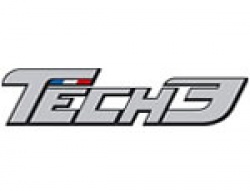 Posted on May 28, 2014 by Monster Yamaha Tech 3
Monster Yamaha Tech3 Team's Bradley Smith will once again fight to finish round 6 of the 2014 MotoGP World Championship in a strong position at the Gran Premio d'Italia TIM event.
The action will commence this Friday at the twisting 5245 metre circuit, 30 kilometres northeast of Firenze. The historic track is a popular event for spectators and riders alike featuring six left hand corners and nine right of varying degrees and speed. It is also one of the lengthiest tracks on the Grand Prix calendar featuring the longest straight of all the rounds with a distance of 1141 metres.
Smith holds the track in high regard, will look to add to his history of convincing results at the famous Tuscan track a battle inside the top five.
Bradley Smith:
"After a tricky race at Le Mans I am ready and excited for Mugello which is one of my favourite tracks. I really like the nature of the circuit plus Yamaha is the most successful MotoGP manufacturer at this track so we must feel confident. I won from pole position in 2009 in the 125 class and also qualified on the front row before clinching 3rd in 2011 on the Tech3 Moto2 bike, so I know I can ride well here. We'll have to take it step by step as it could rain, but I aim to get a solid setup sorted on Friday so that I can get a top 6 qualifying position in preparation for the 23-lap race on Sunday. The crowd is always amazing, also the track is fantastic so I am ready to fight for success.
Hervé Poncharal - Team Manager:
"This week the MotoGP paddock will return to Mugello for what will be another truly amazing race for the fans. There is something special about this event with the crowd always being magnificent. Both of our riders are feeling really optimistic for the race with Pol achieving a great result last time at our home Grand Prix in Le Mans and Bradley really enjoying the circuit having had some great results here previously. The weather forecast suggests a wet weekend which will make things really interesting on track, yet it's always fun in Mugello so we are sure the weather won't dampen anyone's spirits."