Smith re-writes history in Le Mans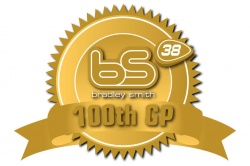 Posted on May 18, 2012 by Nick Harris
Bradley Smith will become the youngest British rider to complete 100 grands prix when he rides in the Monster Energy Grand Prix of France at the legendary Le Mans circuit tomorrow (Sunday).
Remarkably 21 year old Smith from Beckley takes the record from another Oxfordshire rider the late Mike Hailwood.
"Mike Hailwood may have been long before my time but if you live in Oxfordshire he is a legend," explained Smith, who has won three grands prix in his grand prix career that started when he was 15 years old in 2006. "To take his record is a massive honour and now I will have to go on and try to win as many World titles and grands prix as the great man."
Hailwood, who lived in Boars Hill, won nine World Championships in the sixties which included 76 grands prix victories. He was killed in a car crash in March 1981 His daughter Michelle was also killed in the accident in Warwickshire .Hailwood was nearly two years older than Smith when he rode in his 100th grand prix in 1964
Smith will be the third youngster rider in the 64 year history of grand prix racing to complete 100 grands prix. The two above him are the former MotoGP World Champion Jorge Lorenzo and Moto3 Championship leader German Sandro Cortese.