Smith set for Montmelo assault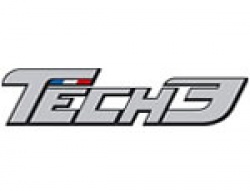 Posted on Jun 10, 2014 by Monster Yamaha Tech 3
Monster Yamaha Tech3's Bradley Smith and Pol Espargaro have both confidently set their sights on further top field finishes for this weeks round 7 of the 2014 MotoGP World Championship at the Gran Premi Monster Energy de Catalunya.
The 25-lap battle will commence on Sunday around the 4727 metre circuit in Montmelo, 20 kilometres north east of Barcelona with the crowd capacity able to stretch to 104,000 spectators. The technical and flowing Catalan track features 5 left and 8 right corners as well as one of the fastest sections of the entire championship with the Yamaha YZR-M1's reaching speeds of over 340 km/h on the 1047 metre start finish straight, in what will be a guaranteed spectacle for the ever passionate fans.
Britain's Bradley Smith will intrepidly proceed in his quest to become the leading satellite bike by battling tirelessly to cruise to a confidence boosting result in Catalunya.
Bradley Smith:
"The last Grand Prix at Mugello did not go exactly how I had planned and it was not a true representation of my race ability. We were just a bit unlucky which can sometimes happen to any rider, however I am confident as always and I know I can get a strong result this weekend. The Yamaha works well here and last season I got my joint best result of 6th in my rookie season. So this year I plan to up the stakes and finish higher. It's demanding and technical but good fun to ride so I am charged and ready to do my best at the Monster Energy sponsored Grand Prix."
Hervé Poncharal - Team Manager:
"This weekend sees the MotoGP circus moving to the very popular race track in Barcelona. The circuit is fantastic and due to its layout, it's easy to see why people like it so much. It will be a big race for the whole Tech3 Team as our title backers Monster Energy sponsor the event. Bradley, the team and I are sure of a strong result this weekend. It was unfortunate what happened in Mugello but we are all completely confident in his ability. He will perform well at a track that suits the Yamaha and which he also enjoys. I have great confidence in both of our boys and the race on Sunday will be a memorable one as it always is in Catalunya."