Super sixth - then surgery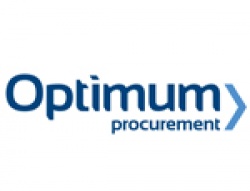 Posted on Jun 18, 2013 by George Penny
The Bradley Smith Crash.net blog is brought to you by Optimum Procurement.
I've just woken up in the Barcelona hospital feeling a bit woozy and sick but really pleased the operation on the wrist and finger has gone well. Last night Dr Xavier Mir inserted a screw into the cracked scaphoid of my left wrist and grafted some skin from my wrist onto my damaged little finger.
It was crucial to get it done immediately after the encouraging race in Barcelona although I did sneak in 25 laps of testing on Monday morning before going to the hospital. After the Assen a race week on Saturday we have back to back grands prix at the Sachsenring and Laguna Seca which are very left handed circuits. Instead of waiting for the summer break it was crucial to sort the injuries out immediately to be 100 per cent fit for the second half of the season.
I got through the race on Sunday without any pain killing injections although the preparation was not ideal. I had a key wire fitted into the joint of the little finger after the race in Italy and on Thursday in Barcelona it had to come out in order I could bend the little finger for the race. They used a pair of pliers to pull it out of the joint and I think everybody in the Clinica Mobile and probably in most of Barcelona heard how I felt but it had to be done.

Beating Andrea Dovizioso into sixth place was something I'd talked about in testing because I thought I would be able to mix it with the factory bikes. Those first five grands prix were a massive eye opener. It's ok in pre-season testing riding around 70 laps a day and then finding one good lap time but when you have to string that together with a full fuel load in a 25 lap race it's a very different story. The result shows the progress we have made and how much I've learned. I'm still not 100 per cent satisfied and there are areas to be worked on but I was glad I didn't make any mistakes and was able to limit the time I lost in those first ten laps. Hopefully we can continue the progress in Assen but I'm not getting above my station because there is still so much to learn.
MotoGP bikes are extremely fickle beasts and a little bit like my dog. They sense when you are nervous and not confident. If you get them working in the right way they will give you the confidence to do what you like with them. The Yamaha likes you to push it but be smooth and relaxed. When you are nervous your impute becomes too aggressive making you tense on the bike which then does not do what it is supposed to do. You get more tense and into a downward spiral and crash as I did on Friday. When you are a little reserved on the bike and not generating the right tyre temperature, the correct load and G force the bike feels completely wrong. At the moment every Friday of a MotoGP weekend feels like that when I ride at eight tenths and the bike does not like it. You have to ride them at ten tenths with confidence and belief to keep them happy. It's a strange scenario and I've got to understand that Friday is my learning day. Then you get a day like Saturday. I got to grips with the bike, learned the circuit improved my lap times by 1.7 seconds and then everything felt hunky dory propelling me into Qualifying two after leading the first qualifying session. Right from the start we were making progress and in free practice four I really felt we were on the right track. At the end of the day I could have done with one more session and always feel I'm one session short but I knew we had good race pace and when the tyres were old I felt confident about the balance of the bike. We knew the toughest part was going to be the early laps and I worked hard to set good lap times knowing I would come strong towards the end and be able to maintain my lap times when other riders started to fade. I had a lot of confidence with our setting and when s many riders crashed in those early laps I knew how hard I could push and had a had a really good feeling with the brake and front tyre. I had a couple of moments but had control because I knew the limit of the front tyre.
One thing I did learn over the weekend was I would have never made it onto the books of Oxford United yet alone Barcelona. It was a fantastic experience to play football on the hallowed turn of the Nou Camp in Barcelona on Thursday in the MotoGP versus Moto2/3 game but I don't think the Barcelona fans were that impressed. Better stick to bikes.
Bradley