Super start for Tech3's Smith at Sepang 2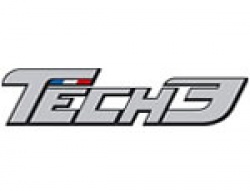 Posted on Feb 26, 2014 by Monster Yamaha Tech 3
Monster Yamaha Tech3 rider Bradley Smith completed another very strong first day of testing at the second MotoGP test, at the Sepang International Circuit in Malaysia today. Testing was limited at the beginning of the day due to dirty track conditions, which meant that lap times were initially slower. As the day progressed, the circuit cleaned and the riders produced quicker laps.
With two further days of testing to come, the Monster Yamaha Tech3 team and riders proceeded with their preparations for the impending start of the season. With the first race on the 23rd March at the Losail Circuit in Qatar, less than a month away, Bradley tested various aspects of the Yamaha YZF-M1 MotoGP bike, predominantly the new seamless gearbox, and aimed to make as much use of the testing time as possible.
The weather itself was hot and humid, with Monster Yamaha Tech3's Smith and Espargaro waiting until the afternoon for the track to cool, to set quicker lap times on the 5.543km Sepang International Circuit, located 50kms south of Kuala Lumpur, Malaysia.
Young British rider Bradley Smith, who is entering his second full time season in the premier class, sampled a new seamless gearbox for the Yamaha YZR-M1, in preparation for the 2014 MotoGP season. This was a new feature for the British rider, who seemed overly satisfied with the outcome. The Oxfordshire rider followed on with completing over 54 laps, and finished today's session in 8th position, with a best lap time of 2:01.644.
The Sepang test continues tomorrow between 10am and 6pm (local time – GMT +8) at the Sepang International Circuit, Malaysia.

Bradley Smith - 8th - 2:01.644:
"Today was the first day of using the seamless shift gear box. I am really thankful for Yamaha, because it was really beneficial for us. It is a very nice system to use, and I think the biggest advantage of the gearbox with be on old tyres in the second half of the race. We have continued working on ideas from the first test, and have found a great front setting which will probably be our base setting for the season. We still need to work a little more with the electronics, and the rear grip. The Bridgestone tyres seem to be better than last time, even though the track conditions were not so great. We also changed the geometry of the bike which consistently works better with the tyres. Tech3 are doing a brilliant job, and I am pleased with the results. I think the track conditions will improve and on day 3 we'll try a race simulation."