Surreal MotoGP adventure starts in Qatar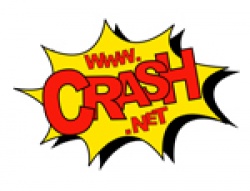 Posted on Apr 04, 2013 by George Penny
It still all seems a bit surreal. I'm in Qatar preparing for my first MotoGP grand prix. I'm excited and of course a little bit nervous but I'm ready to start the biggest adventure of my life on Sunday under the floodlights.
A year and a half go I'd never considered riding in a MotoGP race. This was a Championship I watched from the sidelines or on the television as I fought for wins in the 125 and Moto2 races. It was only when Herve Poncharal from the Monster Tech 3 Yamaha team approached me about riding in the MotoGP team I realised I could be part of it.
I have no massive expectations at this first race especially as we are running low on track testing time because of the weather. I'm pretty relaxed at the moment although that may not be the case at 22.00 on Sunday night. I think we will have achieved a good base to start if I can make it into Qualifying two which means being in the top ten. A similar position in the race would set us up well for the second grand prix at Austin in Texas and then it's into Europe.
We have quietly got on with our job in testing and that's what we will do throughout the season as I learn something new about the bike and MotoGP every single day.
I discovered a long time ago in my schoolboy Motocross days there is nothing you can do about the weather. When it rained at the final MotoGP test in Jerez I had to adapt to the situation and riding in the wet actually gave me more idea what a MotoGP bike is all about. It gave me more time to work and emphasise on my riding and technique. I also had my eyes opened when I was able to follow World Champions Jorge Lorenzo, Valentino Rossi and Cal Crutchlow riding behind them for a couple of laps at different times during the three days.
All three are so smooth through the corners and that is the key area for me to work on. I knew from their data just how smooth they where and following them just reiterated on what I must do. I still tend to ride into the corners like a 125 and Moto2 rider turning in late but you can't do that on a MotoGP bike and smoothness is the key.
Cal has really helped me loads and I followed him and he followed me for a couple of laps. I can't ask for more from Cal or the Monster Tech 3 Yamaha team. Cal's success in the Jerez test was fantastic for the team who work so hard and are a great bunch of guys.
I came away from Jerez disappointed at not getting more track time but with a real positive buzz about how everything is going in the right direction. I definitely felt more at home on a MotoGP bike than I did in Sepang where it was a bit of an alien. It was good to ride the bike at a different track and one that I knew well. It's sure to rain at some stage of the season and perhaps even at Jerez so I know what to except when it comes. I'm still a little bit unprepared for the first race. We still have two or three base settings to work on and hopefully we can find the way ahead in the Thursday and Friday night practice sessions in Qatar. We've done a good job and I always find that little bit extra when we get to the races.
The Smith family and the entourage of sponsors and friends including the new ones I made on my trip to Bahrain will be descending on Qatar this week. I'm so glad they are coming to support me in my new adventure. They have been with me all the way so far and they will be with me when I take the biggest step of my life. This is it the absolute pinnacle of our sport and I can't wait to get out there and get started.
Bradley