Tech3 duo commence Sachsenring GP positively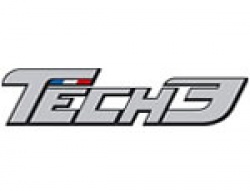 Posted on Jul 11, 2014 by Monster Yamaha Tech 3
Bradley Smith pulled off a determined display in the afternoon practice after enduring a challenging opening session which saw him fall twice without sustaining any major injury, to finish in 12th. The 23 year old remained resolute and bravely remounted to set a best time of 1.22,719, seizing 11th place in the combined standings at the end of the day and just over three tenths of a second from 3rd position.
Smith remains confident for tomorrow and is convinced of bouncing back strongly to qualify within the two front rows after what was an intensely competitive opening day in Germany with the top 13 riders all within seven tenths of a second.

Bradley Smith: – Position: 11th – Time: 1'22.719 – Laps: 30
"Obviously, I am lucky to be walking away more or less unscathed from one very big crash, as well as another fall this morning. The only trouble I had was that I reinjured my finger a bit which I originally hurt at Mugello last year, however nothing major overall. Today was a bit tricky for us, we are certainly riding faster than we did last year however I don't feel completely comfortable on the bike due to the balance not being perfect for the moment. In addition, my confidence at maximum lean angle can still improved. Considering the difficulties which we had to face today, the gap to the front is not enormous and this is really promising because this track is a challenging one due to all of the left hand corners, so it always takes a while to get comfortable. I am convinced that we can progress significantly and take home a strong qualifying position tomorrow."