Tech3 primed to fly high at the Cathedral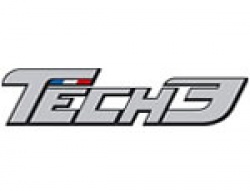 Posted on Jun 24, 2014 by Monster Yamaha Tech 3
Monster Yamaha Tech3's Bradley Smith will confidently ride with full intent of clinching glory in the 8th round of the 2014 MotoGP World Championship at the legendary Assen track for the highly anticipated Iveco Daily TT Assen this week.
The infamous Dutch circuit known as the Cathedral is the only round to have consistently hosted a world motorcycle Grand Prix since its creation in 1949 where the race was held on public roads, before its transformation into the modern track in 1955. The twisting 4542 metre circuit features 6 left corners as well as 12 right with a series of quick flowing bends and it's fast nature always ensures a racing spectacle. The event is a firm favourite for both riders and fans alike, where the huge enthusiastic crowd creates a magical atmosphere for the legendary Saturday race.
Bradley Smith undertook a thoroughly positive test after the Catalunya Grand Prix to finish in an outstanding second position and only a fraction behind the leading MotoGP bike, which leaves the British star elated as he will ride to reassert himself as the leading satellite bike in Holland.
Bradley Smith: – Championship: 10th – Points: 40
"It's safe to say that the past five rounds really haven't been how I would have imagined them. My lack of luck in the past races has made things challenging but after the truely productive test, I am certain my fortunes will turn around this week in Assen. I've ridden well here in the past having collected a podium in the 125cc class as well as in Moto2 during my first year aboard the Tech3 Racing Moto2 bike. Moreover the track certainly suits the style of the Yamaha, which I aim to utilise fully to ensure that we have a positive weekend especially in front of the Dutch and English fans who are brilliant and truly love our sport coming to their country."
Hervé Poncharal - Team Manager:
"This weekend will host the legendary Grand Prix in Assen which is very popular one for everybody in the paddock. The atmosphere is phenomenal and a real testament of how much passion, knowledge and fun the Dutch fans bring to the circuit, even though the weather can often be unpredictable so we must be prepared for any possible threat of rain. Bradley had a really strong test which we know has pumped him up for Assen where he has also performed very well in recent years, including aboard our Mistral 610 Moto2 bike. Actually all, Pol, Bradley and the team come with great memories to this round after having achieved some fantastic results here in the past, such as the pole position and the podium finish from Cal last season. Therefore hopes and confidence are high and we will try our hardest to add a few more glory moments to our collection."