The Sunday curse strikes again at Silverstone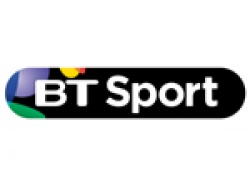 Posted on Sep 02, 2014 by George Penny
Tech 3 Yamaha rider Bradley Smith looks back at a frustrating weekend at the British Grand Prix.
Bradley Smith:
"Despite a one-in-a-million chance of a cracked rear wheel the support I received from the Silverstone crowd when I got back out and then crossed the finishing line at the British Grand Prix just hit me.
Those fans are amazing and make all us British riders so determined to succeed and when my luck finally changes I'm going to repay the faith they have shown in me. As you can imagine I was distraught when I realised something was seriously wrong after a great start to the MotoGP race but the reception I received just makes me and the team totally determined to thank you - and we will.
After around three laps all of a sudden the rear tyre started to move around a bit. I first thought it was just a slight drop in grip because of the warmer conditions in a race situation. It just got worse and worse but I kept on fighting as much as I could."
Check out the full blog on the BT Sport website here: