TIM Grand Prix of San Marino and the Riviera of Rimini 2015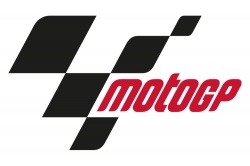 Posted on Sep 07, 2015 by Monster Yamaha Tech 3
ROUND THIRTEEN 2015 MotoGP™ WORLD CHAMPIONSHIP - SUNDAY 13th SEPTEMBER
Twenty–one year old Danny Kent arrives at the 13th round of the Moto3™ World Championship almost in touching distance of that historic world title. Following his sixth win of the season at rain swept Silverstone in the previous round, he holds a massive 70 points advantage going into the 23 lap race around the Misano World Circuit Marco Simoncelli at the TIM Grand Prix of San Marino and the Riviera of Rimini.
After two disappointing results the Wiltshire – based Leopard Racing Honda rider hit brilliant form in the Silverstone rain and is on course to become the first British grand prix World Champion since Barry Sheene way back in 1977. Twenty-one year old Scotsman John McPhee also had a good ride at Silverstone on the Racing Steps Foundation supported RTG Honda. He was sixth and pushing on from his second place in Indianapolis is 11th in the highly competitive championship.
Gloucestershire's Scott Redding faces the 2.626 miles Misano circuit on the Adriatic coast of Italy buoyed by his best result of the season at Silverstone and with a Pramac Ducati contract for next season. Riding the Estrella Galicia Marc VDS Honda he was a morale boosting sixth in the Silverstone rain, just after announcing his move to Pramac Ducati for next year.
Bradley Smith produced a damage limitation ride at Silverstone, in seventh place, which still gives him a good advantage in both the top satellite factory and British rider battles. The 24 year old Monster Tech3 Yamaha rider is sixth in the MotoGP™ World Championship, five points behind the factory Ducati of Andrea Dovizioso and 13 in front of the Repsol Honda of former Misano MotoGP winner Dani Pedrosa.
Isle of Man – based midlander Cal Crutchlow signed a new contract with the LCR Honda team before Silverstone but then suffered cruel luck. He made a great start but was brought down by his team-mate Australian Jack Miller, which kept him down in tenth place in the Championship. Irish Aspar Honda rider Eugene Laverty seeks a points scoring ride after finishing 17th at his home grand prix.
Sam Lowes was disappointed to finish sixth in the Moto2™ race at Silverstone after qualifying in pole position. Despite his disappointment the Lincolnshire rider consolidated his fourth place in the Championship on the Speed Up machine. He's just three points in front of Tom Luthi. Both riders have won grands prix this year.

Local Hero
Valentino Rossi returns home on Sunday. The 36 year old MotoGP World Championship leader arrives at the Misano World Circuit Marco Simoncelli for round 13 of the Championship chasing a repeat of last year's victory and at the last round of the Championship in the Silverstone rain. He lives just five miles from the circuit on the Adriatic coast of Italy and his support will be of epic proportions as he defends that precious 12 point lead in the MotoGP™ Championship over his Movistar Yamaha team-mate Jorge Lorenzo around the flat 2.626 mile circuit.
Misano is a happy hunting ground for Yamaha. Since the grand prix returned in 2007 they have won six times. Lorenzo won three successive times between 2011 & 2013, with the three other wins going to homeboy Rossi. Dani Pedrosa brought Honda their only win in 2010, and Casey Stoner on a Ducati won in 2007. World Champion Marc Marquez ruled himself out of the Championship fight after his crash at Silverstone. He trails Rossi by a massive 77 points but the Repsol Honda rider will win more grands prix this season and is quite capable of chalking up his very first MotoGP win at Misano. He is also coming under pressure from the factory Ducati of Andrea Iannone who trails the Spaniard by just nine points while his team-mate Andrea Dovizioso is a further 30 points adrift.
The main Ducati threat could come from Danilo Petrucci after his brilliant second place at Silverstone in front of the factory machine of Dovizioso. Bradley Smith is still the leading Satellite factory rider in sixth place on the Monster Tech3 Yamaha but coming under pressure from former winner Pedrosa. Smith's team-mate Pol Espargaro will be looking for a finish after crashing out at Silverstone. He won the Moto2™ race at Misano two years ago. Cal Crutchlow will also seek a change of fortune after being brought down by his team-mate Jack Miller at the previous round.
Twenty-five year old Frenchman Johann Zarco is running away with the Moto2 Championship. Following his fifth win of the season at Silverstone he leads Moto2 debutant Alex Rins by a massive 85 points. Rins could push him hard in the 26 lap race on Sunday after winning the last two Moto3™ races at the circuit. World Champion Tito Rabat, who won last year at Misano, slipped to third in the Championship after finishing third at Silverstone behind Zarco and Rins.
It's a similar story in Moto3 with 21 year old Danny Kent building up an equally impressive 70 point lead after his sixth win of the season. Seventeen year old Italian Enea Bastianini failed to finish for the first time this season at Silverstone, but still holds a 28 point lead in a tremendous battle for third. Romano Fenati is ten points in front of Efren Vazquez who in turn leads Miguel Oliveira by two and Niccolo Antonelli by six.

Misano Mutterings
This will be the 19th time that Misano has hosted a motorcycle grand prix event and below are some facts and stats related to the event:
• The first grand prix event to take place at Misano was in 1980; the 500cc race was over 40 laps of the circuit that measured 3.448 km and ran in an anti-clockwise direction, which was won by Kenny Roberts.
• The Misano circuit hosted a GP event for a total of ten occasions between the years of 1980 and 1993.
• Misano did not have a grand prix event for thirteen years following the accident that ended the career of Wayne Rainey in 1993.
• When GP racing returned to Misano in 2007, it was on a much revised 4.18 km circuit running in the opposite direction to the earlier layout.
• Yamaha have been the most successful manufacturer in MotoGP there since the grand prix series returned to Misano in 2007 with six victories. Both Ducati and Honda have had a single MotoGP win at the Misano circuit during this period.
• Misano is the only current grand prix circuit where Honda have not taken a single win in the MotoGP class in the last four seasons.
• The most successful rider at Misano since racing returned to the circuit in 2007 is Jorge Lorenzo, with four victories: the 250cc GP in 2007 and in MotoGP for the successive years from 2011 to 2013. • Dani Pedrosa's victory in 2010 is the last time that the MotoGP race at Misano was won by a rider starting from pole position.
• Misano is one of just three circuits where Marc Marquez has not had a win in the MotoGP class, along with Motegi and Phillip Island.
• There have been seventeen previous San Marino Grand Prix events. The first San Marino Grand Prix was held at Imola in 1981. Three different circuits have hosted the San Marino Grand Prix – Imola twice (1981 & 1983), Mugello four times (1982, 84, 91 and 93) and Misano on eleven occasions (1985, 86, 87 and from 2007 onwards).
• Valentino Rossi's win at Misano last year ended a sequence of 23 successive MotoGP wins by Spanish riders (Marc Marquez – 16, Jorge Lorenzo – 5, Dani Pedrosa – 2), just five short of the all-time record for successive wins in the premier-class of GP racing set by riders from the USA across the 1982/93/84/85 seasons (Freddie Spencer – 13, Kenny Roberts – 6, Eddie Lawson – 5, Randy Mamola – 4).
• The first two riders across the line in all three of the races at Misano last year were team-mates (MotoGP: Rossi and Lorenzo - Movistar Yamaha MotoGP, Moto2: Rabat and Kallio - Marc VDS Racing Team, Moto3: Rins and Marquez - Estrella Galicia 0,0). The last time that this had occurred was at the Dutch TT in 1996, when the first two riders in each race were:- 500cc: Mick Doohan and Alex Criville - Repsol Honda, 250cc: Ralf Waldmann and Jurgen Fuchs - HB Honda Germany, 125cc: Emilio Alzamora and Ivan Goi - Cepsa EffeUno Matteoni.

Television Times
BT Sport2
Friday September 11 8.00am – 3.00pm (practise)
Saturday September 12 8.00am – 3-15pm (practice and qualifying)
Sunday September 13 7.30am – 3.00pm (warm –up and races)
ITV 4 Highlights
Monday September 14 8.00 - 9.00 pm