Tissot To Be Official Timekeeper For MotoGP Until 2022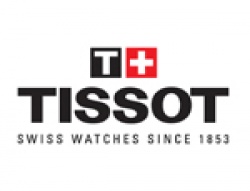 Posted on Nov 13, 2015 by George Penny
Tissot, who will be continuing to provide essential timing support in their vital role as Official Timekeeper and Watch, making every thousandth of a second count, as its partnership with Dorna Sports extends until 2022.
The successful partnership between Tissot and the FIM's flagship motorcycle racing championship which began in 2001 continues. Tissot will gain significant exposure at each race via trackside advertising and enhanced TV visibility across global media outlets, plus it will also benefit from a large presence in www.motogp.com social media and in the Hospitality area with special experiences.
The association allows Tissot to fully utilise its technology and expertise in the world of timekeeping, and also to be able to continue pushing boundaries in all that they do, just like the riders and teams that line up on the MotoGP™ grid. As always, this year's Official MotoGPTM Collection is proof of that and shows Tissot's ability to combine technical innovation with a cool, sporting aesthetic. There are two timepieces which have been infused with all the excitement, dynamism and accomplishment of the great MotoGPTM race. The first is the stylish Tissot T-Race MotoGPTM Automatic Limited Edition 2016 and the second is a quartz model, the Tissot T-Race MotoGPTM Limited Edition 2016, which shares its passion for the sport.
François Thiébaud, Tissot President, said "The spirit and focus on excellence that MotoGP embodies perfectly reflects Tissot's spirit. We are therefore very proud to continue our successful partnership with MotoGPTM. These new timepieces in tribute to them, celebrate this relationship and position as Official Timekeeper. We remain committed to providing absolute accuracy."
Carmelo Ezpeleta, Dorna Sports Chief Executive Officer, agrees: "These new watches speak of the high quality of their work. We can always rely on our Official Timekeeper for perfect precision. At Dorna Sports, we are extremely proud to have extended MotoGP's long and productive relationship with Tissot until 2022. It has proven to be the perfect partnership over the last 14 years, and we look forward to continue to develop and grow together until 2022."
In addition to the Tissot T-Race MotoGP 2016 watch, we are pleased to confirm we are producing a Limited Edition timepiece for one of our ambassadors Bradley Smith in recognition of his great achievements this year within the MotoGP Class.