Tough time at special Silverstone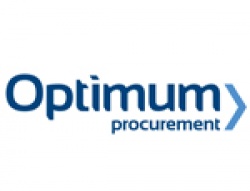 Posted on Sep 03, 2013 by George Penny
The Bradley Smith Crash.net blog is brought to you by Optimum Procurement.
I'm absolutely shattered after one of the most special events of my life and certainly one of the hardest. To feel the crowd and the massive support at Silverstone plus all the nice words on twitter has made it an absolutely amazing weekend but it don't half take it out of you.
Unfortunately on track it was one of the hardest weekends of the season so far because we just could not find the bike I wanted underneath me. We also made the wrong tyre choice for the race going for the softer option rear but based on what we had all weekend we had to go with what we knew. I'd only ridden three laps on the harder tyre all weekend and although I'd been fast you can't go into a 20 lap race with so little knowledge.
We have to be pleased with what we achieved and I felt got the best out of the bike I could. It was a tough weekend, a tough track but we have the race winner's data and can analyse what we missed and learn for the next round in Misano.
The hard thing to accept was that for two and a half days I'd been winging that the bike didn't feel like it did in Brno. Of course Silverstone is a very different race track and that feeling I had in Brno you are not going to get everywhere. It's hard to accept but we know what that feeling is like and strive to continue to find it every race
In the race I'm sure those factory Ducatis had a rope joined to me once again but it was good that I was able to dictate the pace from the start and stay consistent right from the start with the full fuel load. I set my fastest lap at the beginning of the race and so there are some little positives to take from it all. I didn't make any mistakes and I didn't run off track but struggled with the wrong tyre choice. You learn so much in this type of weekend and we found some very interesting settings which will help us going into those final six races of the season. You always learn more from a bad weekend rather than a good one. The result may not have been there but I gained more information and knowledge about the motorcycle than I did in Brno. I just have to keep putting this experience in my suitcase which I will try and bring to every race track and figure it all out. It's a shame it was a tough one at my home grand but nobody said it was ever going to be easy and I made it across the line.
I have not ever seen Cal crash so many times in a weekend which shows just how tough it was out there and that's what happens. There is also extra pressure and bits and pieces surrounding us but the Monster Tech 3 Yamaha team made me proud they way everybody mucked in to get Cal a bike to ride in qualifying and then the race. Bits and pieces where flying everywhere from all sides of the garage which was a cool thing to see.
A week of rest and then to Misano for the next round and those Ducatis will have an advantage after testing there so much. We know they will be strong from the word go but I've got a good record at Misano with poles and podiums. I like the race track and I love the area on the Adriatic after spending a lot of my down time cycling round there. I really feel at home there. It's like a second home grand prix near the beach with plenty of sunshine. I also really excited about the test the day after the grand prix. I'm finding out more about the bike the whole time and the test gives you the opportunity to try whatever you want. We have some great ideas in the pipeline and we need to test them and see if they work.
I'm over the moon about Scott Redding's win in the Moto2 race. I stood on the pit lane wall to celebrate his victory when he crossed the line. He was awesome on Sunday and that's how you extend your lead in the Championship. He took the race by the scruff of the neck and he strung it out over those first five laps. He split the group in Silverstone which is never easy and how he stood all the pressure throughout the weekend set him up brilliantly for those last six races. I'm right behind him in his Moto2 World Championship quest and I'll be the first person to be wearing Scott Redding World Champion tee shirt.
Bradley