Twenty One Year Old Bradley Smith's 100th Grand Prix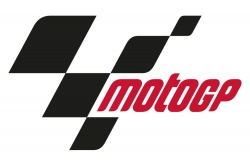 Posted on May 15, 2012 by Nick Harris
He may only be 21 years old but Bradley Smith is poised to make his 100th grand prix appearance at the Monster Energy Grand Prix of France in Le Mans on Sunday.
The Oxfordshire rider made his grand prix debut in the 125 cc race at the Spanish Grand Prix in Jerez on March 26th in 2006. In the six years since that debut when he was fifteen years old he has won three grands prix, finished runner up in the 2009 125 cc World Championship and last year finished second in the Moto2™ race at the British Grand Prix at Silverstone.
In total Bradley has been on the grand prix podium 23 times with three wins in the 125 cc class at the Spanish, Italian and Valencia grands prix. He has been second on nine occasions and third 11 times. During those six hectic years he has only missed four races through injury.
On Sunday he makes his 100th grand prix appearance in the Moto2 race at the Le Mans circuit where he scored his first ever podium finish, third place in the 125 cc race at the 2007 French Grand Prix.
It's a remarkable achievement by the young rider who gave up motocross because of injury to start road racing. Next year he will compete in the MotoGP™ World Championship.

Bradley Smith:
"Where has that six years gone since I made my debut at Jerez in Spain when I was 15 years old. It's been an amazing adventure with plenty more ups than downs. It's brilliant that the anniversary is at Le Mans. That's where I took my first podium five years ago and it's the home track of my Tech 3 team and Monster are the title sponsors of the race. Squeeze that all into one and I'm ready to have a real go over the weekend. I'm really excited because I scored my first grand prix win at Jerez three years ago on my 50th grand prix appearance. There may not be a repeat at Le Mans but anywhere nearer the podium will be a step forward."

Six Year Statistics
Year Championship Position Team
2006 125 cc World Championship 19th Repsol Honda
2007 125 cc World Championship 10th Repsol Honda
2008 125 cc World Championship 6th Polaris World Aprilia
2009 125 cc World Championship 2nd Aspar Aprilia
2010 125 cc World Championship 4th Aspar Aprilia
2011 Moto2™ World Championship 7th Tech 3 Racing
2012 Moto2™ World Championship 9th* Tech 3 Racing
*Current Position
Grand Prix Appearances
2006 14 starts Missed Czech Republic and Malaysia
2007 16 starts Missed Holland
2008 17 starts
2009 16 starts
2010 17 starts
2011 16 starts Missed Malaysia
2012 3 starts to date