Two months to MotoGP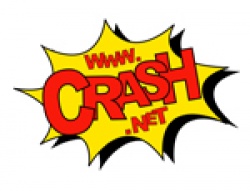 Posted on Aug 30, 2012 by George Penny
It's a super weird time for me at the moment. I know I'm going to be fulfilling that dream by riding in MotoGP next season, but I've used so much brain space working on our Moto2 project that the first MotoGP ride seems far away.
In fact it's only just over two months until I sit on the Monster Energy M1 Yamaha for the very first time, two days after the final grand prix of the season in Valencia.
That's when the new chapter begins, but until then all my thoughts and efforts are focussed on trying to catch those Marc VDS boys Mika Kallio and Scott Redding who are in front of me in the Moto2 World Championship.
So it's official and I will be riding in the MotoGP World Championship next season. I had heard all the rumours and chat that it was not going to happen, but I never lost faith in the promises that Tech 3 gave me last year.
Of course it's great news for me but also for British racing because I'm joining Cal [Crutchlow] in the Monster Tech 3 team and what a lot I can learn from him after his fantastic season this year.
And what a weekend he had in Brno: Signing a new deal with Tech 3 on Saturday morning and then qualifying in second place behind Championship leader Jorge Lorenzo. It got even better on Sunday when he finished third in the race for his first ever MotoGP Podium.
You understand fully just what an achievement it was by looking at the history books - the first British rider on the MotoGP podium since Jeremy McWilliams at the British Grand Prix 12 very long years ago.
I was nine years old and still at Primary School at the time and I'm certain Cal and hopefully me will ensure that kind of podium drought will never happen again.
On the track and in the Moto2 race I was disappointed not to finish fifth. I had to settle for eighth after being far too enthusiastic trying to overtake Johan Zarco down at turn five.
I made a good start and was right in contention in those opening four laps, but ran wide trying to ride round Zarco at the downhill right hander. It was never going to stick and I was so close to running off the track. I lost over two seconds to the group and spent the rest of the race clawing back the advantage. Another couple of laps and I could have made it.
Despite all the problems I'm still seventh in the Championship and with six races to go will be trying to catch Mika and Scott who are 20 and 30 points respectively in front of me. I qualified down in 15th place but not that far in time from the front row. I'd just put on a new set of tyres and was ready to really go for it when it started to rain which really messed me up.
This is a truly massive time in my career. Some people have said that they don't understand why I've got a chance in MotoGP next year based on the results from this season.
I would be a fool to try and justify myself to these people who are totally entitled to their opinions. However I will say that results from the outside don't always reflect the true picture.
I've put my heart and soul into the Tech 3 Moto2 project over the last one and a half years. There was a massive improvement for the team last year, when I took three podium finishes.
This year has been tough but we have stuck at it in very difficult circumstances. Also of course the team took into consideration my past record - three grands prix wins and runner-up in the World Championship.
Everything is sorted and the now it's down to me.
Bring it on...
Bradley