Unlocking the package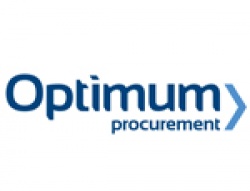 Posted on Sep 17, 2013 by George Penny
The Bradley Smith Crash.net blog is brought to you by Optimum Procurement.
We have been testing all day on Monday at Misano to figure out what went wrong during the last couple of races and I'm hopeful we have found a good direction. It was a very positive day and we leave for the next round in Aragon a lot closer to where we need to be and more confident for the rest of the season.
Our weakness at the moment is when we race on circuits that lack grip and so we knew Misano would be tough. We need to discover how to find that grip because the other Yamaha riders might complain but are going one and a half seconds a lap quicker. It's not a case of trusting the traction control because I tried to high side myself in the race a few times to see if I could make it work. Unfortunately it's just lacking something. It's been an ongoing problem throughout the season when in the colder conditions in the morning we are always struggling and have to wait until the afternoon to get up to speed which makes it tough at circuits that lack grip.
We thought we'd found the solution at Brno but on reflection it was not the magic setting we hoped it was. Brno had grip and made all our small problems go away and showed with grip the bike is balanced and I can produce decent lap times. Unfortunately at low grip race tracks I'm just lacking that type of feeling from the Bridgestones or the set up of the bike.
We need to find the key to unlock the problem because we are lack grip in every single corner which completely rules out suspension settings which change corner to corner. It's the fundamentals on how I sit on the bike and make the tyres grip which is a little bit more difficult to try and understand.
Qualifying one on Saturday afternoon showed we had nothing left when I crashed at the end trying to get into the top two. Sometimes people say you still have half a second but I had nothing more and had absolutely got everything I could out of the bike. I was not interested in listening to the warnings and I just wanted to find another 0.2 s and get into qualifying two but I did not have it in my armoury. I want to be better and I don't want to be slow.
One plus point is that I'm having no problems with my starts. I've decided that It's giving me the best possible opportunities and I promise you if I could follow other riders I would but I can't. At the end of the day if it was a case of just follow the others it would be simple because I was seventh round the first corner and if the bike was right I could follow from there but I had four or five big moments and I could have landed up on my backside.
I've been studying Jorge and Valentino and they sit very still on the bike and are able to ride in one position and don't have to change that. Right now I feel I have to move round on the bike to be searching for something. All that moving around makes the machine more unsettled and there is your tenth in every single corner which in 15 corners put you one and a half seconds back.
This is not where this bike's limit is but unfortunately right now we are not unlocking the key to the package. If you are nearly crashing while one and a half seconds off the pace it means that something is not right. I was not having any moments and just riding slow I would my hands up but when you are that far off the pace and still having crashes and big moments something is wrong. We are not at the limit of the Motorcycle but at the limit of the package but on Monday there were some hopeful signs.
We came back more towards my base setting with some specific changes for the track. I changed the riding position and that definitely helped me. Maybe not so much on new tyres but definitely on worn tyres and with a full fuel load because more of my weight was over the rear. I also tried the new Bridgestone hard tyre and they have done a great job and I am really impressed with the performance of it. I am excited to try it in the future because normally we can't use the hard tyre because of edge grip, so they have taken a good step forward.
I'm confident we've found the key to unlock the package the bike deserves and Aragon will give us a real indication we are heading in the right direction with six races to go – fingers crossed big style.
Bradley