A brilliant weekend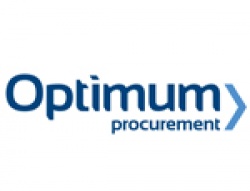 Posted on Dec 03, 2013 by George Penny
The Bradley Smith Crash.net blog is brought to you by Optimum Procurement.

What a brilliant weekend to finish off the season. I came back to England last week for the first time since Valencia and on Saturday met Prince William Duke of Cambridge on the Yamaha stand at Motorcycle Live. The night before I was home in Oxford to win the Oxfordshire Sportsman of the Year title on the day after my birthday. Not a bad couple of days.
I was more nervous meeting the Prince than I was before the start of a MotoGP race because he's a cool character but with such a great presence. It was a proud moment meeting him on the Yamaha stand and he asked me all about MotoGP and when the first race is next year. He was really interested in the off road bikes because he'd been riding in Africa with Riders For Health a few years ago.
It's been a long hard fight on the track since I last won the Oxfordshire Sports Awards in 2009 and it's great to win it back. There is obviously so much great talent in Oxfordshire which makes it so special to be recognised by your home county. I was born and brought up in Oxford and have lived in and around the City for the last 23 years which makes me an Oxford boy through and through. It was a special moment when I stood on the stage at the Kassam Stadium and it's nice to finally win something this year. Motor Cycle sport may not have the same focus as somewhere like Spain and we may not see a motorcycle racer on the BBC Sports Personality of the Year for some time but locally our exploits are both noticed and honoured. As well as myself Scott Redding, Eugene Laverty and Chaz Davis have all won regional awards in the last couple of years.
I'd even surprised myself in that test in Valencia after the final grand prix of the year. I didn't expect the new bike to be as good as it was but luckily for me everything fell into place. The bike gave me the feeling I'd been looking for all year. All the areas I'd been looking for the bike just ticked the boxes and it was double whammy for me. I was able to improve around a second a lap on race pace on the hard tyre which I was really pleased with. On the last lap on the second day I was able to squeeze out that one minute 30.5 s lap which was a brilliant way to cap off the year and to show Yamaha with an upgrade what I could do.
I know Yamaha always had belief in me but I think it took until that last third of the season to really show them I was ready for the new swinging arm and fuel tank. Also it was the same for me to believe I was ready to try something new and I'm happy I was able to show them just how good the new bike is.
After Valencia I went back to Andorra and had some great fun with Leon Camier, Simon Crafer and Jules Cluzel. We all live within three minutes of each other and its been snowing. We've been out buying skis and then walking up the mountain instead of using ski lifts and skiing back down. There is always plenty of fun to be had before I came back to the family home in Oxford last week where the crazy life continued. I did a Motocross shoot for Dirt Bike rider and I can't wait to see the outcome of that although I have to admit I was a bit rusty. It was my birthday on the Thursday – can't believe I'm 23 and I had to do a lot of filming for a new project we are working on and then went to the gym as usual even on my birthday because that was the official start of my training for 2014. In the evening went to watch Nitro Circus in Birmingham which was awesome watching Travis Pastranas and his crew in action because those boys are amazing.
I've got to go out to Paris for another Motorcycle Show and then spend Christmas with family and friends in Oxford but after that I will be chasing the sun as always. My plan is to go to the Middle East to start training and get away from the cold and snow in England and Andorra preparing for that first pre-season test at the beginning of February in Malaysia before we start all over again.
Finally thank you for your support throughout my first Rookie MotoGP season. When the going got tough and I can tell you it did on some dark occasions, you stuck with me. I think that last third of the season and the test in Valencia shows just what we can achieve in 2014.
Have a wonderful Christmas and a happy new year.
Bradley