Back home with a rookie record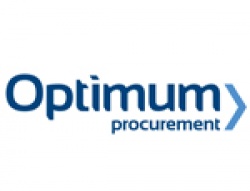 Posted on Oct 31, 2013 by George Penny
The Bradley Smith Crash.net blog is brought to you by Optimum Procurement.
I don't think you could have written a book about the last three weeks and I've certainly gained some more life experiences from earthquakes, typhoons to flag to flag MotoGP races. It's been eventful, very exciting, extremely satisfying and real fun.
I thought I taken everything that's been thrown at us quite well but as soon as the race ended in Japan I was spent and totally exhausted. I knew that MotoGP was going to take a lot out of me but it's taken far more than I realised. Once back in Europe I'm resting up for a few days to find as much energy as I can for that final grand prix in Valencia and then the crucial three day test.
My eighth place in Japan means I've scored more World Championship points than any other British rider in a MotoGP Rookie season. It does and it doesn't give me great satisfaction. I've been lucky to come into MotoGP with such a great team as Monster Tech 3 Yamaha but also many of the other British riders have had the same chance with the same bike. To come up with the most points shows we've had a successful Rookie season but of course I'd still liked to have done more but I'm really pleased.
We did a great job at the flyaway races in Malaysia, Australia and Japan with three very solid results and we closed that time gap on the bikes in front which was crucial. Great results and great improvements although you might say it's come at the wrong time of the season but our goal for the season was to improve all the time. We had a couple of shady races but we put that right and have been very competitive over the last few weekends which is great.
The Australian Grand Prix was a wild one. We were all super happy after the first day of practice because of the fantastic grip from the new surface at Phillip Island. It was awesome to ride the M1 Yamaha round there and we left that night in high spirits. Come Saturday and Bridgestone informed about the degridation of the tyres I think they handled the situation really well and we had no crashes because of the tyres which was important for them as a company but also for us as riders. The last thing you want is to be racing into turn one at around 160 mph and have a tyre problem. I know some of the fans did not agree with the race being split into a flag to flag two parts. It may be a bit of an embarrassment but they have to remember we are riders and they would not be happy driving down the motorway at 200 mph when their tyre blew out throwing them out of the car. Bridgestone, Race Direction and Dorna did a good job organising the situation and the race provided plenty of entertainment, some massive mistakes and blew the Championship wide open again. All in all it was an exciting one and not an easy situation for the team with loads of different scenarios and pre- planning. I made another great start and hung in there and I'd asked the guys to stand in a different position on pit wall and add a bit more to the board. It worked perfectly and Andy, who was my stand in Chief Mechanic, did a great job considering he was thrown in at the deep end and sixth place was a great result.
I wouldn't be queuing up for that situation every week but a mandatory pit stop at certain circuits I don't think would be a problem. I think we've opened up a can of worms for a different dynamic of racing with a different format at certain races. It was the week earlier at Sepang in Malaysia that you would have expected the rain and perhaps a pit stop but it turned into the most brutal race of the Calendar. Physically in the heat and humid it's the toughest. Ever since that vital test we had in Misano we have progressed in all conditions and at all tracks which is such a positive. Now we can go to any race track and be quick from the start and not have to change a bunch of things.
Nothing ever wakes me up once I've got my head down and so the earthquake in Japan early Saturday morning was interesting to say the least. I woke up and almost froze because at first it was just a vibration but then I started bouncing around in my bed and the hotel started swaying I was probably more scared than diving into turn one at Phillip Island.
It never rains but it pours for Scott Redding. It was such a great effort by him and all the people around him to get on the grid in Japan to take the Moto2 Championship to Pol. Somebody up there was telling him it was not his time but if there is any consolation he could have done no more throughout the season. Everything just fell right for Pol in those last two races before he joins me at Tech 3 next season as the World Champion.
Bradley