Bradley Smith: I need the thing to be spinning!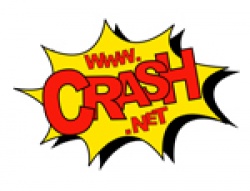 Posted on Mar 03, 2013 by George Penny
It hasn't been easy, but MotoGP rookie Bradley Smith felt he made real progress in adapting to his new Monster Yamaha Tech 3 machinery during this week's second Sepang test.
Eighth fastest (+1.831s) in the opening test of the year, Smith slightly reduced the gap to the front further this week, although improvements by the factory Ducatis dropped him to tenth on the overall timesheets.
After making sure that a sizeable crowd of local fans had all the autographs, photos and signed t-shirts they wanted, Smith gave Crash.net a rundown on how things stand with just one pre-season test remaining.
"It's been really good. I feel much more like a complete MotoGP rider than after the first test here," said Smith. "I have a lot more understanding of the bike, my throttle control is a lot better and I'm riding much more like a MotoGP rider - rather than a gung-ho Moto2 rider.
"That gives me confidence, but I would never have thought I'd have to adapt as much as I have - riding style, positioning myself in the braking points, using the carbon brakes. I've had to work a lot, back and forth with the technicians.
"I seem to have got everything nailed down on old tyres. I'm consistent and have a much better feeling when the bike is sliding around. Right now on new tyres I'm too much of a wus! I need the thing to be spinning sideways to go fast.
"The limit with the new tyres is just so far out there and at the moment I'm not willing to take that step. I'm just staying in my comfort zone.
"I had the small slip off at this test, which helped me understand where the limit is. Looking back I had some warning signs [that I had reached the limit], but because I'm a rookie and I hadn't fallen off before I was a bit naive to it.
"You don't know how far it can go, until it goes. So without sounding silly, you have to crash to understand where the limit is and what it feels like when you get there."
In terms of technique, the main area for Smith to crack is hard braking and corner entry.
"It's the hard braking where you really feel the speed of a MotoGP bike. Coming from 320km/h plus on the home straight here and trying to scrub down from sixth to second gear to make it into turn one. Your eyes are popping out!
"That's what I'm still getting used to. I need to stop panicking while I'm braking and actually think about getting into the corner rather than just stopping in time."
After spending the majority of winter testing with a base set-up, the Tech 3 team also gave Smith some new settings to try.
"We tried some different ideas, just for the team to understand what works for me. Because we rode with a base setting for four days," said the 22-year-old Englishman. "Luckily for me we preferred things more towards Dovizioso's settings. That is also useful because the team have a year's worth of data for Dovizioso's style."
In terms of the timesheet, Smith felt he's not too far from where he should be after seven days' experience of the M1. "I'm comparable with the factory Ducati guys here and in front of Iannone who is also a rookie."
The third and final pre-season test will be held at Jerez from March 23-25.
By Peter McLaren, Crash.net