Bradley's Blog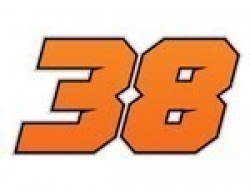 Posted on Nov 16, 2017 by George Penny
This has probably been the best year of my career. I've learnt so much on the track, off the track dealing with politics and media, rumours and stories. I've had a good long look at myself and have thought just where has the old Bradley Smith gone. You sometimes have to ask yourself because I felt I was giving one hundred per cent but the results were not coming. To be able to turn that round has given me so much satisfaction. It's easy to write off a season saying I'm not there I can't do it but that's not in my nature. Better late than never sums it up and these final four races have given me so much. I can't explain the first 14 but it's all part of the process. I think you always have doubts about yourself but I've always believed every question has an answer although it might not be the answer you want to hear. You have to answer these painful questions in the best possible way. Something was not working and I probably take 80 per cent of the responsiblity for that. Whether it was the understanding of the motorcycle or my mind-set towards the project it was not working. I'm very proud from the dark depths of despair I was able to turn it round. It gives me a whole new sense of belief. It's alright when things are going well but when you are deep down in the middle of nowhere and you can pull it round is something I will take out of 2017.
It was great that final outcome of the championship went to the final round in the MotoGP class. Joan Mir dominated the Moto3 class, Franco Morbidelli won the Moto2 championship at the penultimate round and it was fitting that the MotoGP title went all the way to the wire. Personally I think most people would have loved to see a new world champion and Andrea Dovizioso is one of those characters you have too root for. Ducati have also turned round what has been a tough few years to get a bike at the front. Their achievement has given us at KTM tremendous encouragement and really put fire in our bellies but in the end you just have to take your hat off to Marc Marquez and that sixth world title.
For the final race of the season I just did not want to leave anything on the table. The last few races things had started to go well and I had to finish the job off. All the big KTM bosses were here and I wanted to repay them for the confidence they had shown in me. They had been at the Red Bull Ring in Austria where I'd struggled tremendously and they were here in Valencia where I've managed to turn it round. We are still learning and there is room for improvement. The first half of the race was great and the second half not so good but to finish 11th meant a KTM rider has finished in the top 12 every race in the second half of the season. It's a huge tribute to the guys in the race team and back in the factory in what they have been able to deliver. The progress we have made in our first season is second to none and I don't think we have seen another manafacturer do that before. Just look what they have done with their Moto2 project winning the last three races is a huge credit to the orange crew. We know we can build on this and will not look back on one year. It's what I believed what KTM could do when I signed so early at the beginning of 2016. The future is so exciting.