Bradley's Blog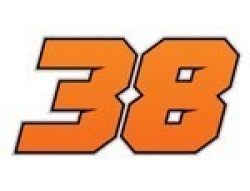 Posted on Jun 09, 2016 by George Penny
I'm sure some people just can't understand after the tragedy of Luis Salom's crash on Friday afternoon in Barcelona how we could all go out for the third practice sessions on Saturday morning. With Luis's parents wanting the grand prix to continue it was an easy choice to make because as racers this is what we love to do. We all accept and acknowledge the risks and nobody decided that risk was not worth taking on Saturday. Nobody was forced to go out but everybody did. We acknowledge you can pay the ultimate price and it took the terrible tragedy of Luis's crash to remind us. However we are passionate about the sport and it's what we live for.
These incredibly sad moments reinstate just how dangerous this sport is and how crucial it is to pay attention to every detail. Since the death of Marco Simoncelli nearly five years ago Dorna have provided this super quick medical service to injured riders on the track. Luis received immediate treatment trackside from the quick response medical car, ambulance and also the air ambulance. Also after Antonelli's crash at the same corner a couple of years ago the air fence was fitted and so steps are constantly being made to make the sport as safe as possible. Also the ability and willingness to change the track lay out in Barcelona was crucial because it needed to be done. The Riders Safety Commission will continue to check all aspects and angles of safety and speed. The unfortunate scenario is we will never be able to make this sport one hundred per cent safe and these risks will always exist because of the speeds. We have taken some enormous steps forward in the last decade but as always we will continue to do more. Friday afternoon was the hardest time trying to work out a solution that this could not happen again and trying to move on in the safest manner. After we made the decision about the new track layout I felt both safe and secure that we were doing the right thing going out on Saturday morning.
Just when I thought I'd got rid of my team-mate Pol Espargaro at the end of the year he announced in Barcelona he will be with me at KTM for the next two years. Seriously, I'm excited that my present Monster Tech 3 Yamaha team-mate is joining me. I think KTM made the right decision taking the two fastest non-factory riders on the next available factory bike. We have ridden together at Yamaha with different settings always with a difference of a couple of tenths of a second between us. Also we rode the same Yamaha to victory in the Suzuka Eight hour race last year and so we will be working in parallel. It's no good team-mates wanting completely different things because it hampers development. KTM have been smart and I and Pol have pushed each other forward in our careers and that can only be beneficial to them.
Mugello looked a good one and we were pleased with the step forward and be in Parc Ferme as the top Independent rider. In Barcelona I was looking pretty decent after working with the hard tyre all weekend trying to make it work but we swapped to the medium rear tyre in the Sunday morning warm-up. I was ninth fastest with some consistent times and it looked good for the race. Unfortunately in the race I had major technical issues with the engine. It was like riding backwards for five laps and I had to pull in to prevent any further damage. For me the hard tyre was over one second slower than it usually is and if I'd carried with it in the race I could have been last but the situation is not quite as bad as it looked.
It's not been a great season and maybe the couple of weeks we have off will be good to get away from all this but at this moment I want to carry and find some solutions'. I want to be back where I was last year in front of my team-mate and the best independent rider. I've not adjusted to the feeling of the new Michelin tyres as well as I would have hoped. I just could not get a feel for what I needed. I'm a rider who rides a lot on feel and not a person who will just go for it and crash or end up in the gravel. I wanted to build up slowly and make sure I was in the right position step by step getting to be where I needed to be. The time came to start pushing was Le Mans and it's coming but we have to continue working on the little niggles that are so annoying. It might sound starnge but its actually quite fun because last year was almost too easy and plain sailing. This year I've rediscovered just how hard this racing malarkey can be. It's been a real wake up call and a test of character which people tell me is good for you. I'm certainly going to find out.