Drama to the end in 100th GP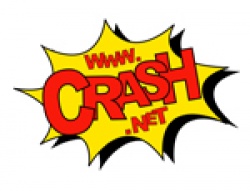 Posted on May 24, 2012 by George Penny
I reckon I packed in as much drama in my 100th grand as I did in the previous 99 in the rain at Le Mans on Sunday. When I finally crossed the line in tenth place I felt a right plonker for crashing at the final bend but do you know what – at least I gave it a real go. If I had not defended the corner and somebody had passed me and relegated me down from sixth I would have been a lot more p……. off than I was finishing tenth after crashing.
When I got out of my soaking wet leathers I started to get more frustrated because in those conditions I definitely had the pace to finish on the podium. The rain made it a much more level playing field and although the bike was loose in places I'd missed a great opportunity for me and the team at their home race.
What another awesome start from the seventh row of the grid and I was alongside pole setter Marc Marquez as we went into turn three. At least I think it was him but it was difficult to see anything in the spray. I was right in the mix at the front and as always I was talking to myself telling myself not to spoil the hard work and to take it steady and do nothing crazy.
Then Tom Luthi made a move at the front and I was with Scott when we came over the rise out of the chicane. I had a moment and decided rather than try and get the bike round and crash it was better to run off track and get back in the race. I was down in 13th but fought back to sixth. It was a great scrap but on that last corner on the two previous laps somebody had managed to get up the inside of me and so on the last lap there was no way I was going to let it happen again. I did not realise I'd opened up a bit of a gap and thought that Pol Espargaro and co where right behind me. I was nervous and went in really tight to defend my position and the rest is history. I jumped back on the bike and crossed the line in tenth which keeps me eighth in the World Championship.
So all in all a pretty frustrating weekend. We need some testing time to work on the bike because I'm certain there is another second a lap to be dragged out of it. It's so tough for the team because we are a small outfit working from the South of France. Everybody comes to the races and so there is nobody left build new parts or a new chassis with such a hectic grand prix schedule. Everybody is flat out the whole time either working in the factory or at the races at the weekends. Our only solution at the moment is to find more time to test and not have to do it during grand prix practice and qualifying. We are working round the schedule to find some time and a venue to do just that.
We are in a similar situation to Ducati in MotoGP who are struggling with the set –up in the dry conditions but can compete when it's wet. The big difference they have the budget and staff to go testing and make improvements but we will get there. It's certainly not through lack of effort by anybody.
The next grand prix is in Barcelona which was almost my second home when I rode in the Academy and for the Repsol Honda team. I suppose the perfect scenario would be dry in practice and qualifying to get in some much needed testing and then a wet race to level the playing field. Probably not the most popular idea.
Bradley