R.I.P. Marco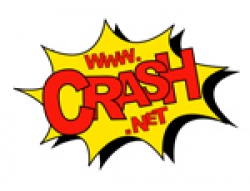 Posted on Oct 25, 2011 by George Penny
After the truly tragic events on Sunday in Malaysia once again I find myself asking the question "Is this really worth it?"
Racing makes me the person I am. Life without racing would not make me the complete person I hope to be. When I'm not racing I'm unhappy and unfulfilled. There is no doubt racers are privileged from a very early age we are doing the one thing that give us such fulfilment and a buzz that can't be replaced by anything else. I've dedicated my life to go grand prix racing and I understand it's the riders that have the easiest part of it all. We are all prepared to take the ultimate risk to do something that gives us so much. Without it, there would be an enormous hole inside my heart.
I didn't know Marco that well personally. From the outside he kept himself to himself. I would often see him running round the track on Thursday afternoon when I was cycling. He would give a wave and a smile. He was a gentle giant off the track but a passionate brilliant racer once he left pit lane.
The two weeks away in Australia and Malaysia have been very tough. No points and flying home with a cracked collarbone and bruised lung. The race at Phillip Island started so well and I really fancied at least a podium finish but a mistake meant it was not to be after running into the gravel.
Monday afternoon I was invited to Kart with Jason Akermanis in Melbourne, 125cc 2stroke karts sure gave my neck and arm muscles a serious workout. He still has not lost his competitive streak and we were going back and forth posting the fastest lap times of the day. I am pleased to say I raised the trophy at the end of it.
That evening I had dinner with Jason, Monster Europe, Monster Australia, Pol Espargaro and Valentine Debise. Was really great to spend time around Melbourne and check out the Crowne Casino… I am not a betting man so my money was safe inside my pocket
The weekend at Sepang in Malaysia ended before it even started. Right at the start of the first practice session on Friday morning which I am sure you have all seen video footage off.
On the opening lap I only made it to Turn 10. I saw yellow flags waving but I thought it was because of the crashes before me. I slowed down and the next thing I've seen the wet track and almost immediately I lost control of the bike. There was a lot of blame put on the marshals but this is not a time to point the finger. I hope everybody including Race Direction has learned something from the incident that will help in the future. The initial crash was bad enough but then I slid into Marc Marquez's bike in the gravel trap which gave me the bruised lung. I don't really remember much, so I had to watch a video replay to understand what happened. I was taken to the circuit's medical centre and then my ambulance to hospital in Kuala Lumpur where I had a CAT scan. They wanted me to stay in overnight but I persuaded them to let me go back to the hotel.
I had the chance to join Gavin Emmett and Nick Harris for commentary during the Moto2 race which took my mind away from the frustration on not taking part. I hope I was able to give you a slightly different insight into the race.
Since being home, I visited Body Limits in Milton Keynes on Tuesday morning to have the shoulder looked at. It was encouraging news. Despite the pain and discomfort because of ligament damage to front and back of the shoulder they are not torn or ripped. I will go back on Friday to see if I can ride at the last round of the World Championship a week on Sunday in Valencia. I am climbing the walls back at home as I can't do any training but after so many long flights in the last three weeks it's good to rest up for a few days especially as I'm desperate to ride in that last grand prix, where I won the 125cc race last year. So fingers crossed for that.
Finally I would like to take this opportunity to thank the Safety Commission, the Sepang Circuit Medical Staff and also Clinica Mobile for their work over the weekend and throughout the season. Without them our sport would not be possible
My Thoughts and Prayers are with #58
R.I.P Marco
Bradley