Season's end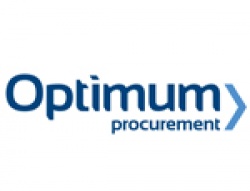 Posted on Nov 13, 2013 by George Penny
The Bradley Smith Crash.net blog is brought to you by Optimum Procurement.
In all sports there is occasionally a guy who turns up and blows all the record books way out of the ball park and we've just witnessed that with Marc Marquez.
I just hope he does not continue progress at that rate because we will all have a major problem for the next few years.
To be honest I think Marc has spoiled everybody's season and to lose the Rookie of the Year title to him does not bother me because he has beat everybody else. It's been an amazing job by him and his team and he fully deserves that Number one plate.
I'm ready for the off season not that I want it to come but both mentally and physically I'm really spent. I've put everything into learning as much as I possibly could and as a Rookie you use more brain space than you really need because nothing is first nature and you have to think about every little detail.
MotoGP as a whole is a lot busier and more demanding on and off the race track. I'm sure next year after the break and knowing so much more coming into the season it will not be as difficult or draining. From a riders and results point of view I don't want this to end because I've had so much fun on this adventure and have produced a great platform on which to start the 2014 season.
Before I can take that break we have a two day test here in Valencia and the good thing for me is we should have for the first time the latest Yamaha spec swinging arm and chassis which will be my first real upgrade of the year.
I think I've earned that upgrade because I understand the bike very well now where as earlier if they'd given me something new or something old it would not have mattered because I was not at that level.
I do believe in those last five races I've built up to the point where I'm ready to give feedback and information. The new parts should certainly bring a better performance. We've had a season in which we've solved most of my problems but there are still a couple of lingering ones.
I'm still not totally confident racing with a full fuel load and I'm always a lot happier towards the end of the race. I'm also not totally confident at certain corners which did not help to extract the best from the bike especially when the tyres go off. So I had to ride some little quirky lines that you know are not the right ones but are the best way for you to go fast.
If I want to go faster I want to make the bike work and follow different lines. They are crucial details if I'm going to continue progressing in my second season because that little bit of hesitation here and there can cost you dear and take you away from those satellite factory machines which are going to be very much our objective to beat next year.
I was briefly on the front row of the grid in qualifying for the grand prix in Valencia and it was so very special to see my name up there. I've started from the second row three times this year and to be able to lap behind the top five riders in the World is a really cool and a great feeling.
I knew I had to start by producing a single lap at that pace and then we worked towards the race. If you can't do one lap at that pace you can't expect to do 30 and our aim next year will be able to run at that pace longer in the actual race. I was able to follow the front group for a little while and was not far off the back of them for a few laps which was another step forward and our main focus in the winter will be to improve that area.
I'm going back to Andorra for a real chill out and find out a little bit more about my new homeland. I'm sure it's going to be pretty cold but then it's my birth day at the end of the month and I'll be over to England for MotorCycle Live and the Oxfordshire Sports Awards plus hopefully a trip to Paris for a show.
I'll be spending some quality time at my parents house in Oxford and looking forward to some dog walking and Mum's cooking. Just after Christmas there could a holiday in the offing but I've yet to make a full plan.
My trainer has still to yet give me my programme for the winter which is a saving grace at the moment. In about three weeks he'll pop it on the table and then the hard work starts all over again. I have to take the off season very seriously because I have an amazing opportunity to boost my career next year.
Our results in the second half of the season would have put us eighth and it would have been nice to have finished eighth in the Championship but with the way the first half of the season went with crashes and mistakes we have to accept tenth is where we ended up.
We have nothing to ring any bells or blow any whistles about but it's been a very successful year and we've done better than expected. After spending that first grand prix sitting in the gravel in Qatar to finally battle with the likes of Valentino and Marc into turn one in Valencia just illustrates the progress we have made and long may it continue.
Bradley