Smith: "It's a big honour to be in the factory Yamaha team"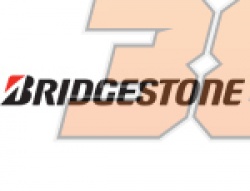 Posted on Jul 22, 2015 by George Penny
Monster Energy Tech3 rider Bradley Smith looks ahead to the Suzuka 8 Hour race in an interview with bridgestonemotorsport.com. In this extract from the article, the British MotoGP™ rider talks about how he felt when he was invited to take part in the legendary race, what kind of special training you need to do to in order to prepare for the unique conditions at Suzuka, and his first impressions of the track.
This will be your first time racing at the Suzuka 8 Hours. How does it feel to be invited by Yamaha to participate in what is probably the biggest motorsport event in Japan?
"It's a big honour to be considered for the factory Yamaha team, I know this is a very important race for Yamaha especially in their sixtieth anniversary in racing. Also with the new Yamaha R1 being launched at the beginning of this year, I feel both honoured to take part but also a little bit of pressure to perform."
It's incredibly hot and humid at the 8 Hours; will you do any special physical conditioning or training ahead of the race?
"I've already started to prepare for the race with different training and systems in place ahead of the Suzuka 8 Hours. It won't be easy to go from the UK where its 16 degrees to Suzuka where it will be extremely hot and humid but I am confident I can perform in the conditions."
As for the Suzuka circuit itself, it's one of the most famous circuits in the world – what was it like riding it? Did you have any favourite sections?

"I really love riding at Suzuka, it was better than I expected. Everyone I talked to said how much fun it is to ride, but it really is great and I love the undulations and blind corners. I would say my favourite part is the 'S' Curves as I really enjoyed riding through that part, but also 130R at the end of the back straight."