Smith aiming for point-scoring finish in Qatar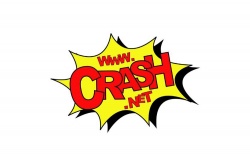 Posted on Mar 17, 2017 by George Penny
Bradley Smith has set himself a target of scoring a MotoGP point in his race debut with KTM in just over a week, after a largely satisfactory final preseason test in Qatar.
Unlike team-mate Pol Espargaro, Smith was content with his progress over the three days. While slow to start with, the Englishman was thorough when considering set-up changes, ensuring he knew which adjustments led to each incremental improvement.
Although the updated engine KTM had brought to the test will be shelved for the first race, improvements were forthcoming in other areas, namely electronics and a chassis - the fifth riders have tried this the preseason.
Smith finished 21st, the top KTM and while he was 2.021s off Maverick Viñales' stellar pace, the 26-year old is focusing on securing a point-scoring finish at race one.
"At this moment I'm realistic just because of the amount of time we've had on these bikes and on the project," Smith said on Sunday night. "I would still like to challenge myself to score a point here in ten days. That would be 'mission accomplished'.
"We need to find a bit more lap time because the three KTMs are there. But there are two guys just ahead of us that are super close. Then the rest are further ahead.
"Those that are further ahead, we know that some of them can't put a race together if they tried, so that's another thing that comes in our direction. Then we just have to obey the laws of the long game.
"If I could just scrape one point that'd be flipping amazing. Especially as we know going to Argentina and Austin will be difficult. With these three days and still the time that we have [free practice] to try and improve, I'm still optimistic. The bike is consistent over the 19 laps at the moment. I'll just work my arse off to score one point.
"At the end of the day there's a reason why I have a two year contract. Even if you have a look at Folger and Zarco, their expectations are a lot different to mine. You can see what the bike can do this season.
"Nothing that I haven't done in previous tests in here in Qatar before. I finished sixth in the world championship. I battled for the top satellite place. It didn't make me happy. Of course, it did at the time but it accomplished that goal.
"And once you do that you look at how do I go to the next step. KTM is my chance to go to the next step. When it will ever get to [the level of] where I want to go is down to what we do in the process and how we work.
"Again, I'm thinking long game on this one. We're a lot closer than I thought we were going to be. OK, we're sat at the bottom. But we're sat at the bottom super close.
"We're super close to boys that have been here for two or three years on machines that are tried and tested around a place like this. We have to be pleased with what we've done.
"I think we've finished every test at least just in front of the back of the pack or just there. We can smell them. We can see them. We're not going to be left in the dust.
"We're not going to be making our own party at the back of the grid. But as with anybody no one comes in and flies in their first year. Chassis-wise we're good. Electronics we're improving. Engine-wise is still a focus for us."
On assessing the final day of testing as a whole, Smith continued," We're making good progress and we understand why we're making progress, which is all we can do at this stage.
"Fridays are going to be tougher for me than they are for him. But the race is on Sunday and that's where it counts. I'm pleased with what I've done. I think the track conditions were a little bit better today.
"All we did really today was a case of confirming which swinging arm goes with each chassis that we want to race with. I think me and Pol found the same direction so that makes it clear for all of our boys. That's always a lot nicer.
"Then, a lot of [work with] the electronics, trying to work out how to make the bike do the maximum it can do without burning the tyre. That's something I don't want to end up doing over the course of the race.
"It seems I could do my best lap time on full distance race tyres as I could on new ones. That's what we expect from Qatar and from the previous seasons, people do their best lap times in the last five laps of the race.
"They're able to stay consistent. It's one of those tracks where there seems to be that consistency. I'm just pleased that we found that consistency in our package. I followed a couple of guys and our chassis seems good. It seems to be doing the right things at the right time.
"We need to find a bit of ponies down the straight. In the end I think it was 16k to the fastest Ducatis. OK, that's top speed but still, that's lap time around a track like this. That's something to keep an eye on and to focus on. From a chassis point of view I'm quite pleased with what we've done."
By Neil Morrison, crash.net