Smith on 2012 and beyond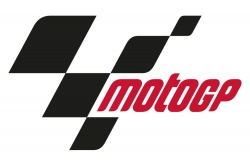 Posted on Mar 09, 2012 by MotoGP™
Bradley Smith's debut in Moto2™ last year saw him achieve three podiums, a 7th place finish in the Championship and a three year deal with the Tech 3 team that will see him in MotoGP™ from 2013.
Big things are expected for the 21 year old Brit in the Moto2™ class this year, but so far pre-season testing has revealed a lot of work yet to be done in the Tech 3 team ahead of the season opener in Qatar.

Following a difficult three days in Jerez, you ended up going back to bike's November settings. Did you manage anything positive from the test?
"It was a lot of laps with not a lot of gain, but it gave us a good direction. At the moment, we are learning all the time and I don't think we're actually that far away. Once everyone puts the right engine in, I think it will become very close, but I'd rather be in [our rivals'] situation than in my situation right now, as we've still got a lot of work to do. I never like to make things easy for myself!"
Did you finish that test with a base for the next test?
"The crazy thing is we've taken the bike and modified it again so I'll be starting with another new bike for the next test. We haven't done one test since the end of last year on the same bike. But we don't get anywhere from not trying. We´ve already improved half a second—but so has everybody else—so we´ve got to find that next half a second. No one said it was going to be easy, but these are the reasons why I'm involved with a team like Tech 3. I didn't want a bike that I was just given and had to get on with, I wanted a bike that I could actually make a difference on and develop. We hope that come Qatar, we'll be competitive and at the first four or five races we'll be right on the pace."
Will the new bike at the next test be the definitive bike or will there more changes before Qatar?
"That all depends on how big the project will be. One of the great things of being involved with this team is that we can pretty much make any changes, anytime, anywhere. We can't make a brand new bike in that period, but we can certainly make more changes. I'm going to turn up at Jerez with two bikes, so the one that I decide to use from there will be our definitive race bike for Qatar and if it's not good enough, I'll have to make up the difference--but I'm pretty sure it will be."
How confident are you in the Tech 3 bike against the Kalex and Suters?
"To be honest, the bike was a lot worse last year and I was still competitive, so looking at the improvements that we've made and also from Xavier's [Simeon, Tech 3 team-mate] lap times, we're definitely a lot closer. I've never been a one-off guy who is able to do an amazing lap time in Qualifying. I've always been able to make the lap time I set in Qualifying then do it in the race and stay pretty consistent, so races are always going to be my strong point, which I think others struggle with. Bearing in mind that the points and the prizes come on Sunday and after 25 laps, I'm quite confident in our potential. At Aragon I came from 18th after the first lap to finish 6th in the race, so we know we've got a good overall race pace, but you can't expect to win a race being 18th. You need to be inside that top six, to be in that fight from the very first lap and that's the type of thing we will work on once we have a bike that we're happy with. It means I might have to close my eyes and hope for the best on my Qualifying laps to put myself on the first few rows!"
Do you think both you and the bike are capable of consistent podiums and wins?
"What our objective is right now is to get better lap times than last year, to finish on the podium more, to try and win a race. Winning a race is a bonus for us right now, we´re being realistic about where we´re starting from. We are in better shape than we were last year but whether we´re in winning shape is yet to be seen. I think only when we turn up in Qatar and actually finish the 20 laps there we'll see how far away we are. We´re optimistic by all means, but we´re being realistic knowing that we´re not in the hunky dory situation we would like to be in - though we´re not screaming for help just yet. We´ve got another three days of testing, another 150 laps to do to put this bike right and whatever happens we´ll arrive in Qatar in the best possible shape that we can, and we´ll get the best possible result that we can and then the work will start from there."
So you're not thinking about a title challenge?
"I don't think you can think about a title challenge from round one, to be honest. There are so many things that go into a championship, we have to get to the Le Mans round and see whether we are in contention. The important thing from the first three races is to score points. Let´s be honest, a championship is never won until the final races anyway. Moto2 is one of those classes where it looks like on a Saturday afternoon you´ve got no chance, then you wake up Sunday morning and for some reason something clicks and you make a couple of passes and your race pace is slightly better, some guys drop off then you find yourself on the podium- that´s the way that this championship works. So rather than overanalysing everything at the moment, we´re just trying to do the best job that we can and that´s all that I can ask from the team and from myself."
Who do you think are going to be your biggest rivals this year?
"To be honest, I have no idea. Looking at form sometimes is misleading, you have riders that go fast in testing but then can´t in the race, guys that can do one off lap times but can´t run race pace, so it´s really difficult to tell. Also we will see once everyone is on a level playing field and under the pressure of setting up a bike in only three forty-minute sessions and one Qualifying, because also that makes a huge difference to race outcomes. We know the Kalex is strong, it won the championship last year, we know the Suter is strong because it fought for the championship last year. The Tech 3 at the moment is just trying to catch those guys up."
Excerpt courtesy of MotoGP.com
Full Interview available to view on here