Tech3 Insight - Part2: Office Organisation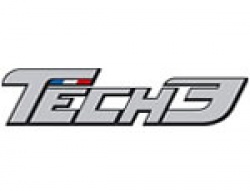 Posted on May 09, 2014 by Monster Yamaha Tech 3
When the MotoGP bikes line up on the grid, everyone is suspended in anticipation for the moment when the lights change to green. Immediately, the prototype machines, which have close to 250 BHP leap into full flight, and proceed to reach phenomenal speeds whilst performing gravity defying lean angles. Yet what needs to be done to allow a professional MotoGP team to go racing? Copious amounts of duties are carried out away from the public eye to ensure that the Monster Yamaha Tech3 Team andthe Tech3 Racing Moto2 Team can compete successfully.
In the second instalment of 'Insight', the office organisation and the Team Assistant will be examined to illustrate the vital work that is undertaken. Laurence Lasserre, performs this role for Tech3 and is based at the headquarters in Provence, Southern France where her experience has supported the team for many seasons. Although the racing may stop in November, the assistant's job requires continuous work all year round and meticulous attention to detail.
The Tech3 racing operation is a professional business and the Team Assistant works in the shadows, acting as the master marionette, in carrying out this important work to keep everything running smoothly, which includes financial, secretarial, contractual and administrative duties. A primary requirement for the assistant is to supervise the entire business's financial transactions through invoices. Every bill, to and from the company needs to be checked, prepared and paid in full and an invoice system is used for the teams' salaries and other regular payments. Additionally, administration tasks need to be undertaken which include: organising contracts for new members, checking credit cards, insurance for the premises and vehicles, dealing with couriers, overseeing the utility costs of the headquarters and all legal obligations. Furthermore, the assistant carries out secretarial duties and provides a point of contact between outside parties and Tech3. This involves handling emails and phone calls for communications with suppliers, the media, insurance companies, the accountant and ordering supplies for the office or factory. The Team Assistant must offer support to the team owner with arranging flights, meetings as well as any other necessary duty.
The team clothing and race accommodation also needs to be coordinated by the assistant for the approximately 40 members of the crew. At least 1500 items of clothing are distributed, whilst hotels, flights and hire cars have to be organised in collaboration with a travel agency.
The role of the Team Assistant is imperative for the successful operation of the team and Ms Lassere's expertise allows the Monster Yamaha Tech3 Team and Tech3 Racing Moto2 Team to run successfully, with all members content, fully able to perform their jobs and therefore allowing the riders to battle for top results on track.